– FELHÍVÁS –
Magyarország kormánya a COVID-19 járvány kapcsán veszélyhelyzetet hirdetett ki. A bevezetett intézkedésekkel és irányelvekkel összhangban az Archaeolingua Iroda (1067 Budapest, Teréz korút 13) 2020. március 24-től bezár és az Archaeolingua csapat tagjai otthonról végzik a munkájukat. Emailben és mobiltelefonon (+36 30 448 1084) változatlanul Önök rendelkezésére állunk és igyekszünk minden tőlünk telhetőt megtenni a zökkenőmentes munkavégzésért. Kérjük vegyék figyelembe, hogy emiatt a szokásosnál kicsit hosszabb idő elteltével válaszolunk. A megértésüket kérjük.
Kérjük vigyázzanak egymásra!
– ANNOUNCEMENT –
The government of Hungary declared a state of emergency due to the COVID-19 pandemic. In accordance with the implemented regulations and guidance, the Archaeolingua Office (13 Teréz körút, Budapest 1067) will be closed from March 24, and all Archaeolingua team members will be working from home. We will continue to be available via email and phone (+36 30 448 1084) and will try to minimize disruption. Please note that it may take longer than usual for us to get back to you. Thank you for your understanding! Stay safe!
Kedves Látogatóink!
Könyveink elérhetők a Webshop gombra kattintva. Rendeléshez kérjük regisztráljon oldalunkon a jobb felső sarokban található Login gombra kattintva.
Forint árainkról érdeklődjön a kiadóban.

Dear Visitors!
Our books are available for order in the Webshop. To order, please register by clicking the Login button in the top right corner.
For our prices in HUF, please contact us in email or by phone. 
Interreg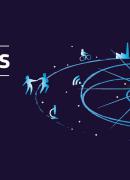 Örömmel tudatjuk, hogy az Iron Age Danube projektünk Kulturális Örökségi Beruházások kategóriában bejutott a #RegioStars 2018 Díj döntőjébe.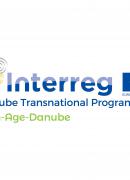 Monumentalized Early Iron Age Landscapes in the Danube river basin, acronym Iron-Age-Danube, a European partnership project officially started on 1st January 2017 with a set duration of 30 months.
About us
The Archaeolingua Foundation and Publisher is involved in publishing series and standalone publications in the disciplines of archaeology, linguistics, historic sciences and heritage protection for over 25 years.
Publishing
We publish both as standalone editions and as a volume of a professional series.
Contact us
Archaeolingua Foundation
Office and mailing address: 1067 Budapest, Teréz krt. 13. II. em.
Official address: 1014 Budapest, Úri u. 49.
Tel./Fax: +36-1-375-8939
Email: info@archaeolingua.hu