Kedves Látogatóink!
Könyveink elérhetők a 

Webshop

 gombra kattintva. Rendeléshez kérjük regisztráljon oldalunkon a jobb felső sarokban található Login gombra kattintva.
Forint árainkról érdeklődjön a kiadóban.
Dear Visitors!
Our books are available for order in the 

Webshop

. To order, please register by clicking the Login button in the top right corner.
For our prices in HUF, please contact us in email or by phone.
---
Interreg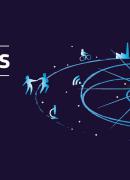 Örömmel tudatjuk, hogy az Iron Age Danube projektünk Kulturális Örökségi Beruházások kategóriában bejutott a #RegioStars 2018 Díj döntőjébe.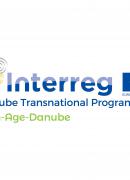 Monumentalized Early Iron Age Landscapes in the Danube river basin, acronym Iron-Age-Danube, a European partnership project officially started on 1st January 2017 with a set duration of 30 months.
About us
The Archaeolingua Foundation and Publisher is involved in publishing series and standalone publications in the disciplines of archaeology, linguistics, historic sciences and heritage protection for over 25 years.
Publishing
We publish both as standalone editions and as a volume of a professional series.
Contact us
Archaeolingua Foundation
Office and mailing address: 1067 Budapest, Teréz krt. 13. II. em.
Official address: 1014 Budapest, Úri u. 49.
Tel./Fax: +36-1-375-8939
Email: info@archaeolingua.hu