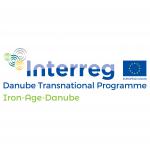 Monumentalized Early Iron Age Landscapes in the Danube river basin, acronym Iron-Age-Danube, a European partnership project officially started on 1st January 2017 with a set duration of 30 months.
Rólunk
Az Archaeolingua Alapítvány és Kiadó több, mint 25 éve foglalkozik régészeti, nyelvészeti, történettudományi és örökségvédelmi tárgyú publikációk és publikációsorozatok létrehozásával.
Contact us
Archaeolingua Alapítvány
Iroda és levelezési cím: 1067 Budapest, Teréz krt. 13. II. em.
Hivatalos cím: 1014 Budapest, Úri u. 49.
Tel./Fax: +36-1-375-8939
Email: info@archaeolingua.hu